New Approaches to Cash Management: BS/2 Holds Seminar in Georgia
BS/2 continues its series of seminars on "Cash Circulation 2023". Following a successful event in Baku, company experts shared advanced approaches to cash management with representatives from the financial sector in Georgia. The event was supported by The National Bank of Georgia.  
The program included several sections: theoretical (presentations) and practical (equipment demonstrations). BS/2 speakers, local business representatives, financial experts, and cash collection specialists addressed the audience. 
Giorgi Maisuradze, Chief Specialist of the Cash Operations Department at the National Bank of Georgia (NBG), spoke on "Counterfeit Money, Statistics and Review". In addition to producing cash, NBG also performs suspicious currency expertise. It is essential to continually improve the level of technical equipment and the qualifications of specialists in this area to control the quality of money.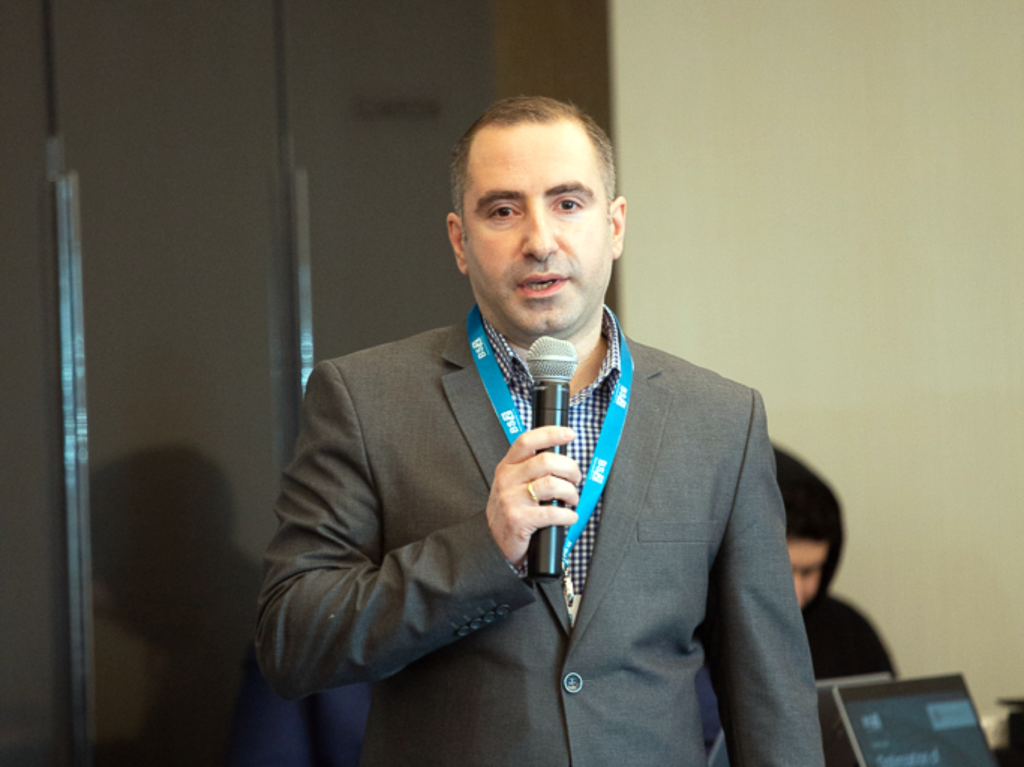 Kirill Ovsiannikov, Deputy CEO at BS/2, discussed the optimization of the cash supply chain. Automation plays a significant role in this process. BS/2 has an advanced software solution for optimizing business processes related to cash management – Cash Management.iQ. The software helps banks reduce risks associated with cash storage and transportation.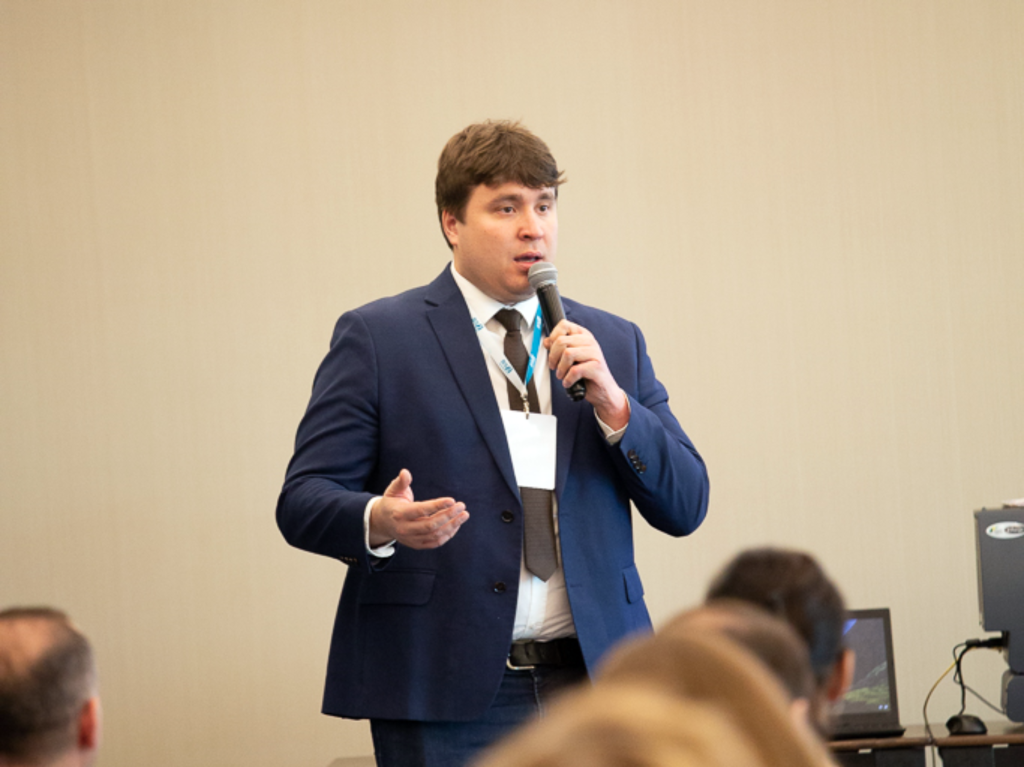 Cash Management Product

Portfolio

:

Banknote

Counting

,

Sorting

,

and

Packaging
BS/2 Product Manager Gulnur İsmayılova reviewed the entire Cash Solutions product portfolio of the company and demonstrated the equipment for counting, sorting, and packaging banknotes.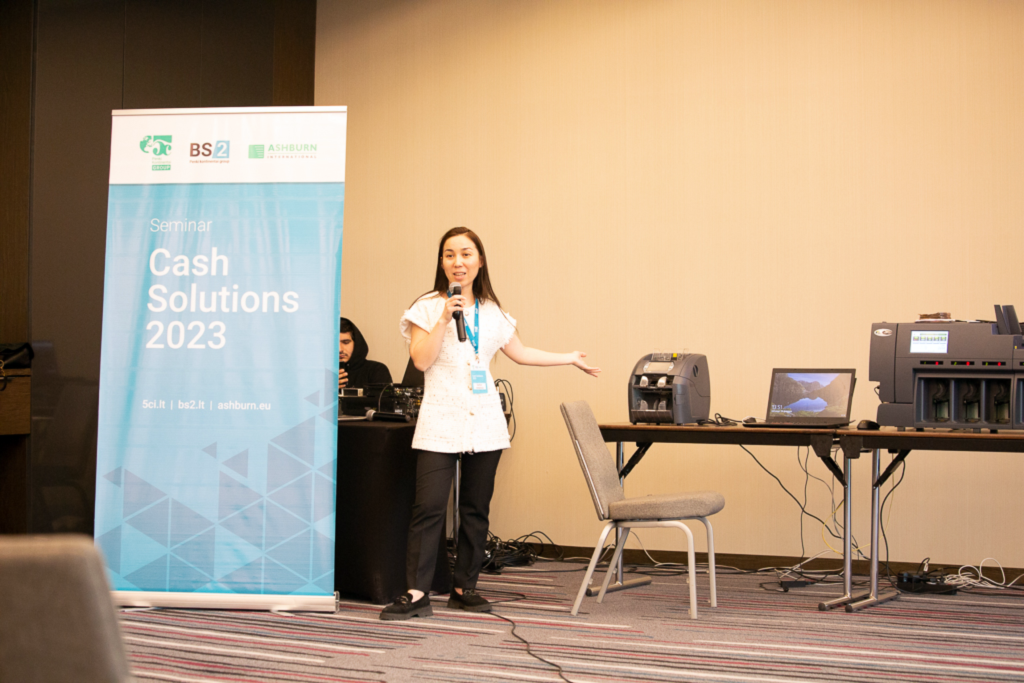 Banknote

Sorting

:

CPS

X5500

is

ideal

for

commercial

banks

and

cash

centers
The banknote sorter CPS X5500 (4+1 pockets) attracted increased interest. This high-tech device for sorting, counting, and checking the authenticity of banknotes caught the attention of the audience due to its capabilities:  
High sorting and counting speed:
the X5500 can process up to 1 100 banknotes per minute (66 000 banknotes per hour), making it one of the fastest sorters on the market
Sorting by various criteria:
the X5500 can sort banknotes by denomination, physical condition, serial number, and year of issue
Authenticity check:
the X5500 is equipped with modern systems for detecting counterfeit banknotes, including magnetic, infrared, fluorescent, and ultraviolet sensors, as well as a compact contact image sensor (CIS)
Ease of use:
the X5500 has an intuitive color interface that makes it easy for operators to use the device. Additionally, the sorter is equipped with a large touch screen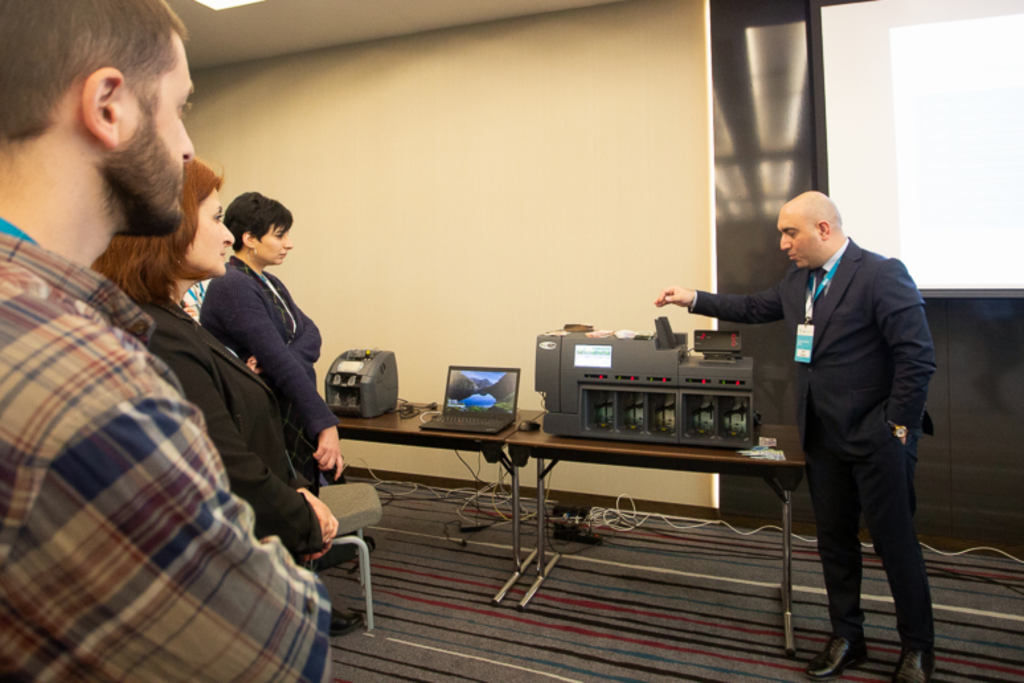 Fast and easy installation, clear processes for working with the device, and its adherence to accuracy standards make the X series ideal for banks, branches, and cash centers. 
How

did

it

go

?
Attention was also paid to the topic of cash–in–transit. For more information, please visit https://cashmanagementiq.com/.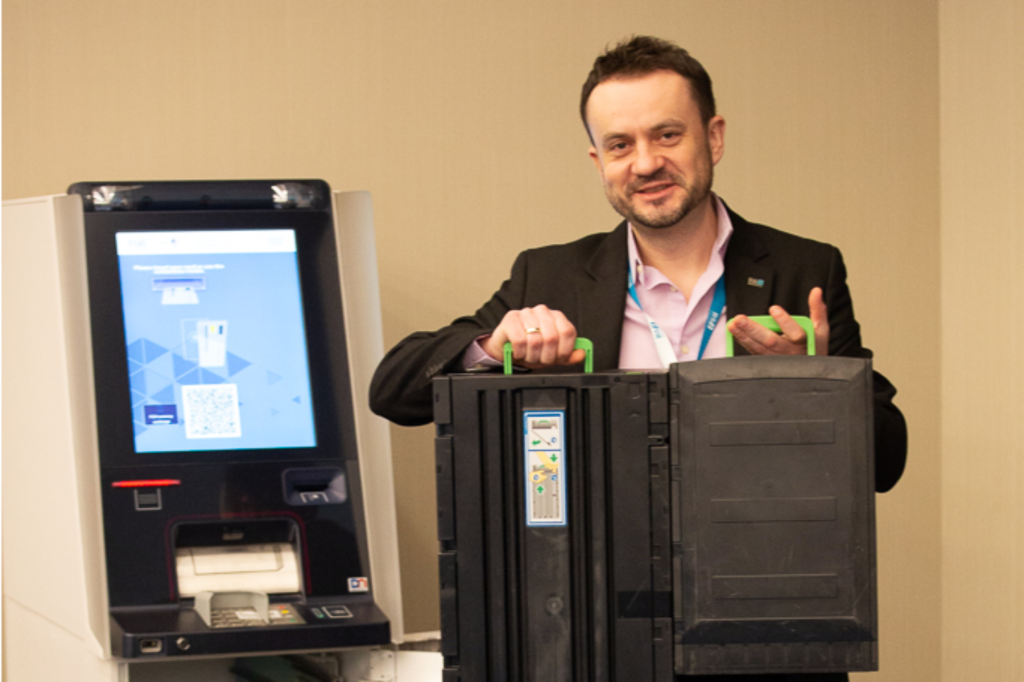 Over 60 representatives from the financial sector in Georgia participated in the seminar. Levan Dzneladze, Head of Cash Operation and Currency Circulation Department at the National Bank of Georgia, positively noted the format and content of the event: 
This meeting was beneficial for our business community. We received information about the latest innovations in cash circulation. Thanks to the convenient format, we had the opportunity to ask additional questions and receive quality feedback, and personally communicate with practicing specialists. Our interest in developing in this direction raises many questions. The topic is relevant to the entire banking technology industry. For our economy to be healthy and people to be able to use quality money, we need to apply modern approaches. A big plus is that we were able to not only hear about modern solutions but also see the equipment in action!
BS/2

is

a

reliable

partner

for

cash

management

with

over

25

years

of

experience
For over 25 years, BS/2 has been offering technological solutions for financial institutions and enterprises. It has been operating in the Georgian market since 2001, and on March 5, 2009, a subsidiary company BS/2 Georgia was established to further expand its operations in the country. Today, the BS/2 Georgia team serves about 35 000 POS terminals and 1 200 ATMs. The local office plans to actively develop retail directions in the market this year.