BS/2 experts shared their knowledge about DN Series ATMs at the training session of JSCB "Hamkorbank"
Representatives of BS/2 Tashkent participated in an internal training aimed at JSCB "Hamkorbank" specialists. A bank invited our company to provide expertise in installing and operating banking equipment and software.   
Over 50 professionals from various bank branches and departments attended the training on August 25-26 in Andijan, Uzbekistan. A primary goal of the training was to enhance bankers' technological skills. 
The discussion focused on the nuances of hardware and software maintenance, as well as interactions with diverse banking systems such as card processing, CRM, and analytics.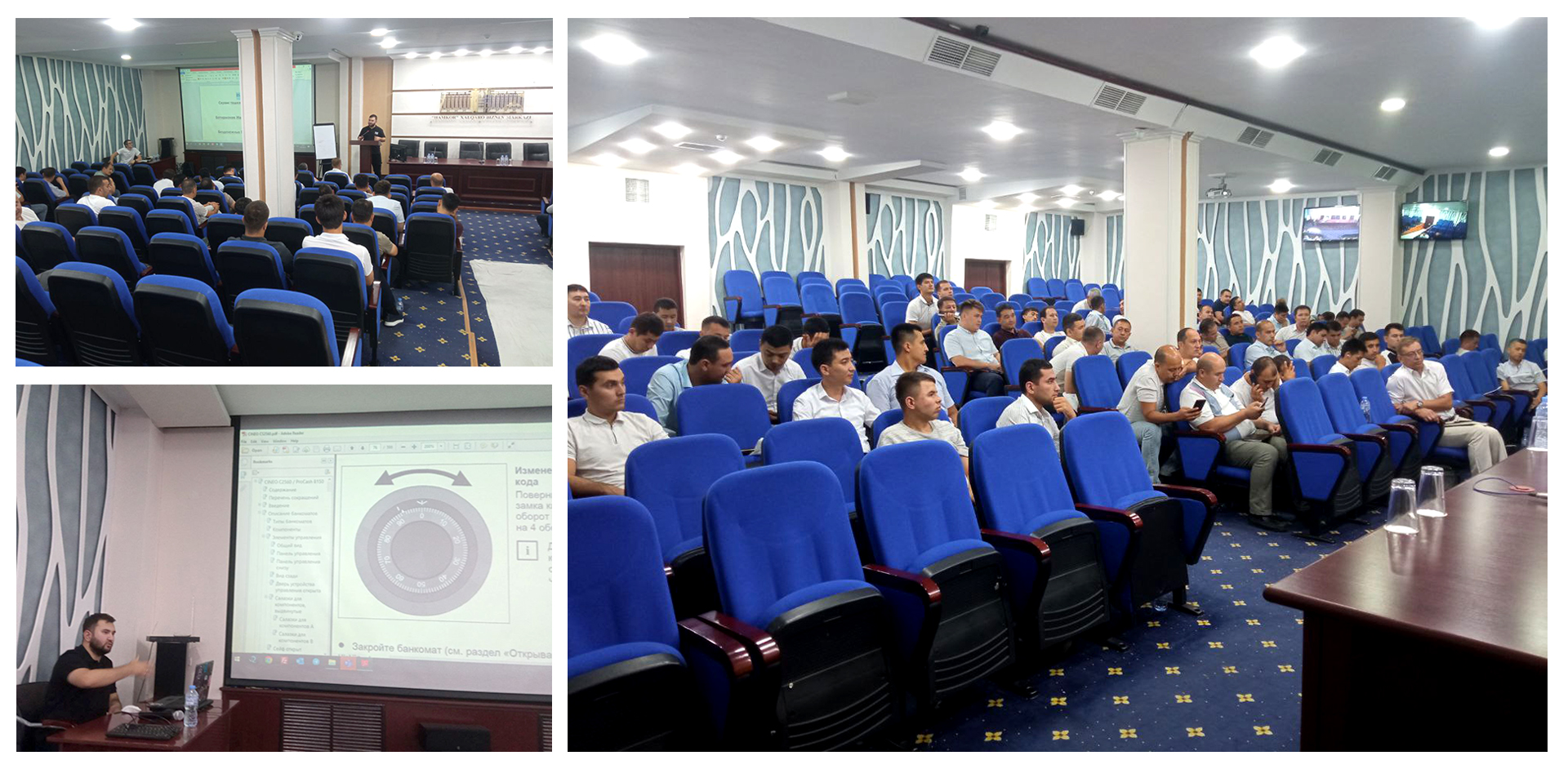 Technical Solutions Support Group Leader Jasurbek Botirjonov and 3rd Category Engineer Pavel Bezdenejnih discussed the operation and maintenance of Diebold Nixdorf ATMs used by JSCB "Hamkorbank".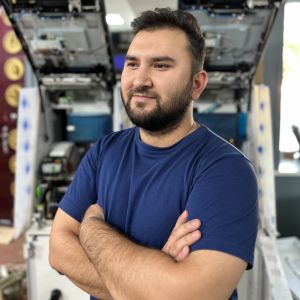 Jasurbek Botirjonov, Technical Solutions Support Group Leader at BS/2 Tashkent:
Our training was structured around lively discussions. By doing so, participants were able to address their specific challenges related to managing ATM fleets. During the session, we discussed the precise methodology for diagnosing technical issues, a vital step for maximizing time efficiency. Moreover, the boundaries of responsibility of participants in the banking process had to be clarified, as well as how log files should be formed for future analysis. I believe everyone gained valuable insights from this training.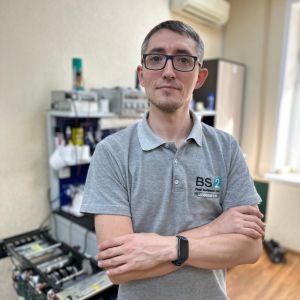 Pavel Bezdenejnih, 3rd Category Engineer at BS/2 Tashkent, added:
Thanks to this event, we were able to concentrate on efficient ATM operation aspects. Attendees were eager to learn how to prevent module failures, identify wear-prone areas, and clarify commonly needed consumables. We agreed during the training that adhering to technical regulations is a must. This not only reduces risks but also ensures the smooth, long-term operation of the equipment.
JSCB "Hamkorbank" relies on BS/2 products to optimize its ATM fleet and improve customer service.  In 2019, the bank started implementing software from BS/2 and Diebold Nixdorf. These solutions include the Vynamic View ATM technical monitoring and management platform and the ATMeye.iQ security and customer dispute resolution system. Also in 2022, the bank launched a pilot project for Cash Management.iQ. This product optimizes cash logistics through real-time tracking, math-based analysis, and route optimization.
Training sessions are regularly organized by BS/2 for banking employees. It is the second time in recent years that such an initiative has been taken with JSCB "Hamkorbank". Tashkent hosted the first collaborative training in 2022.  
In the last year, the trainings were also attended by professionals from JSCB "Kapitalbank", AIKB "Ipak Yuli", and JSCB "Aloqabank", in Uzbekistan as well as in Vilnius.  
As an example, Aloqabank's staff underwent a master class-style training. Expert engineers from BS/2 demonstrated ways to manage potential operational challenges faced by the devices.  
The AICB "Ipak Yuli" focused on Diebold Nixdorf ATM operational and maintenance aspects.
JSCB "Kapitalbank" specialists received theoretical and practical training. By learning about the RM4H module, participants were able to gain an in-depth understanding of maintaining ATMs with DN Series recirculation functionality.  
The BS/2 Competence Center aims to advance the training of technical experts. During the first half of 2023 alone, our specialists conducted approximately 20 training events for partner banks, 13 of which resulted in Diebold Nixdorf certificates.  
 
About BS/2:  
BS/2 is part of the Penki Kontinentai Group with its head office in Vilnius and representative offices in 7 countries. With over 25 years of experience, the company specializes in crafting and providing tailored software and technological solutions for banks, financial institutions, retail, service companies, and extends consulting and outsourcing services.   
BS/2 is an official distributor of Diebold Nixdorf in Eastern Europe, Central Asia, and the Caucasus. A fundamental mission of the company is to actively develop self-service banking channels. Its footprint includes more than 100,000 software installations across 85+ countries worldwide.  
About JSCB "Hamkorbank":  
Hamkorbank is one of the largest banks in Uzbekistan, operating on the banking market since 1991. Bank offices are located in every region in the country, with 153 in total.   
The bank lends to Uzbekistan's real sector of the economy and finances technical and technological modernization projects. These initiatives stimulate the production of competitive products and create new employment opportunities. A significant focus of the bank is assisting small businesses and entrepreneurs. It is important for JSCB "Hamkorbank" to maintain its commitment to protecting its depositors, clients, and shareholders while advancing the financial sector in the country.