JSCB "Kapitalbank" Specialists Trained at the BS/2 Competence Center in Vilnius
In May 2023, representatives from "Kapitalbank," a leading commercial Uzbek bank, underwent an intensive qualification enhancement program for technical servicing of DN Series ATMs. Specifically, they are focusing on mastering the advanced recirculation feature, powered by the state-of-the-art RM4H module. This comprehensive training program has been prepared by seasoned engineers from the BS/2 Competence Center. The training program lasted for 5 days and featured a well-rounded combination of theoretical sessions and practical exercises conducted on the appropriate Diebold Nixdorf equipment.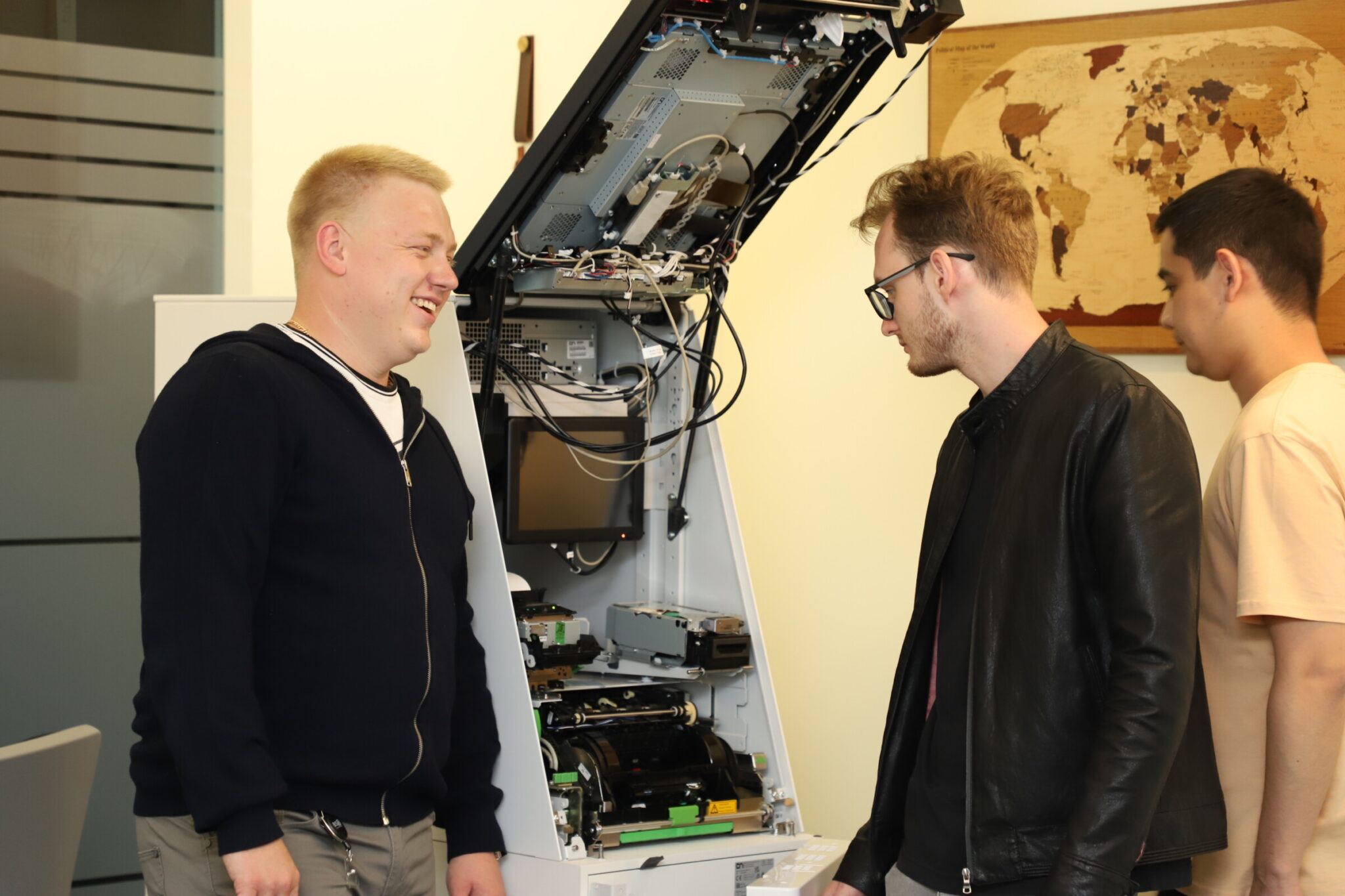 The training signifies the natural progression of the longstanding and fruitful partnership between "Kapitalbank" and BS/2 in developing the self-service banking landscape. With notable achievements in 2022, such as the expansion of the ATM network through the integration of innovative DN series devices, this year promises even greater advancements.
The Expansion of the ATM Network Presents a Promising Avenue for Growth within the Banking Industry
The sophisticated technical features of these modern devices necessitate engineers with contemporary skills to effectively handle their maintenance and servicing. At "Kapitalbank", the technical support management team, led by Denis Kohaev, ensures ATM operational efficiency:
The expansion of our ATM network presents a promising and highly profitable opportunity in Uzbekistan. Despite the country's shift towards card-based payments, cash remains popular among the population, driving demand for both cash and ATMs. Currency exchange transactions are particularly in high demand. By leveraging self-service channels, we can effectively save time for our valued clients and dedicated bank staff. The first shipment of DN Series ATMs has already arrived in Tashkent. While we will benefit from warranty services, we also aspire to possess a comprehensive understanding of the equipment's intricacies and the capability to address minor repairs independently, such as resolving currency jamming incidents. Given our long-standing and prosperous partnership with BS/2, we have confidently entrusted them with the responsibility of training and upskilling our technicians to meet these objectives.
From Troubleshooting to Component Replacement: Training Participants Disassembled New Diebold Nixdorf ATMs for Spare Parts
During the training, the engineering team from Kapitalbank acquired in-depth knowledge and hands-on experience with the advanced RM4H module integrated into the cutting-edge DN Series ATM lineup. This module boasts efficient banknote acceptance and sorting.
Participants gained proficiency in essential aspects of servicing and repairing this equipment, including:
Mastering the system launch process, diagnosing equipment functionality, and troubleshooting using T/SOP protocols
Acquiring skills in disassembling and replacing faulty units and components with precision
Developing proficiency in manual and programmable cassette configuration for optimal performance
During the event, participants explored the cutting-edge updates to BS/2's software solutions for self-service devices. These innovative offerings comprise ATMeye.iQ New Generation, a comprehensive solution for video surveillance and effective dispute resolution with clients. Additionally, they were introduced to Сash Management.iQ, a multifunctional platform designed to optimize cash cycle management. The training event also showcased Payments.iQ, a reliable solution for seamless payment acceptance, and FCX.iQ, a robust system facilitating effortless currency exchange.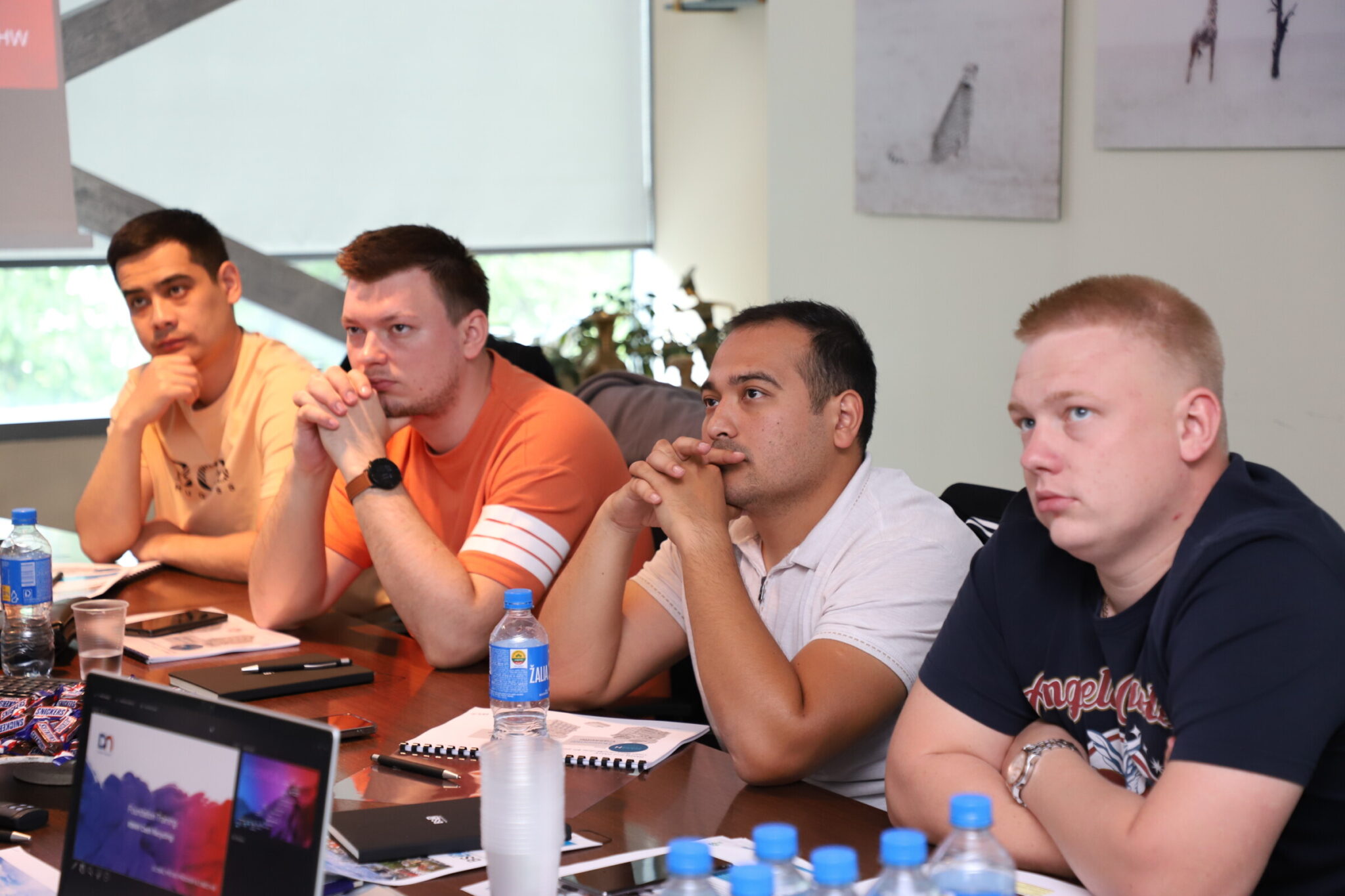 After completing the training, students successfully undertook a practical assignment focused on equipment defect detection. They then demonstrated their comprehension of the material by passing a test. In recognition of their achievement, they received certificates attesting to their mastery.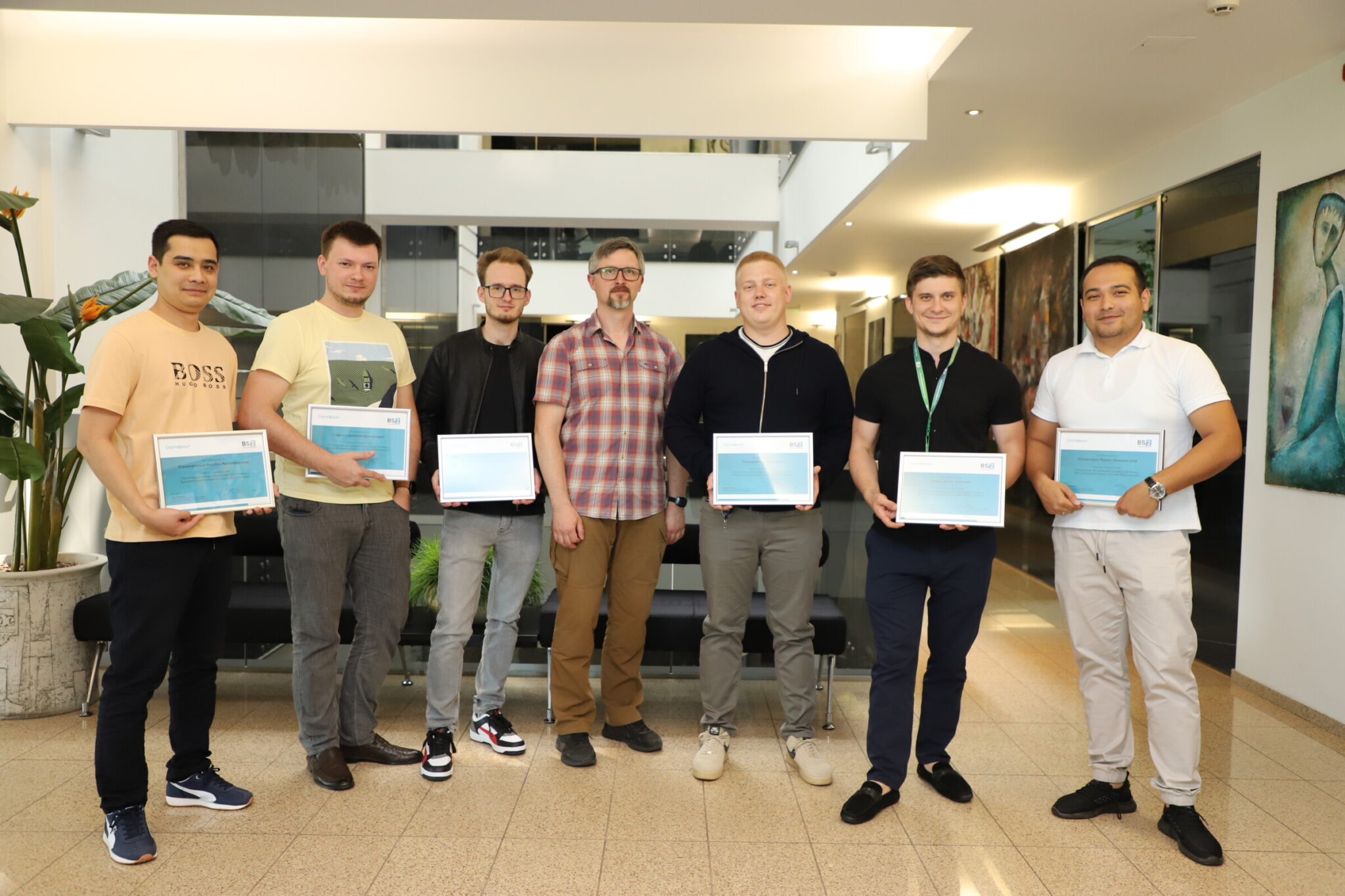 The Instructor is a Certified Trainer of Diebold Nixdorf Training Courses
The knowledge was delivered by a certified instructor from Diebold Nixdorf Training Courses, a Senior Engineer-Trainer from BS/2, Vladislav Begunov. With over 20 years' professional experience, Vladislav began his career in the "Penki kontinentai" group of companies in 2001 as an ATM service engineer. Vladislav conducts training sessions for engineers, support and service staff, and technical specialists from subsidiaries of the Penki kontinentai group and partner bank:
Kapitalbank is implementing Diebold Nixdorf equipment into their network for the first time, as they previously used devices from a different brand. The uniqueness of this training lies in my need to understand the differences in the equipment design between these two brands and provide that understanding to my students. It is also a challenge for students to adapt to new equipment and develop new habits. The offline format is more effective for this type of training because engineers work hands-on, and we provide the opportunity for students to personally handle each component.
DN 200H: ATMs with a Dependable Cash Recycling System
The DN 200H ATM introduces the next era in banking technology, combining innovation and reliability. Its compact dimensions (1445mm x 500mm x 1035mm) make it ideal for indoor installations, empowering banks to optimize accessibility for customers while expanding their market reach.
Discover the remarkable advantages it brings:
Enhanced Data Confidentiality:
Specially coated screens prevent text from being read at an angle
Uncompromising Security:
With secured robust dispensers and card readers, the DN 200H offers fortified protection against unauthorized manipulation
Convenience Redefined:
Additional compartments are integrated into the ATM, allowing clients to easily deposit or retrieve forgotten or leftover banknotes
Boosted Cash Availability:
Equipped with the RM4H recycling module, the DN 200H optimizes cash management by efficiently recycling banknotes, ensuring consistent cash availability for transactions
Recycling Module 4H (RM4H) is an advanced integrated module found in ATMs, capable of simultaneously processing up to 300 banknotes. It incorporates up to five cassettes, including four for recycling and one large cassette for deposits. ATMs equipped with RM4H experience a reduced cassette replenishment frequency, resulting in resource savings for maintenance and cash collection.
Kapitalbank and BS/2 have been Collaborating for Several Years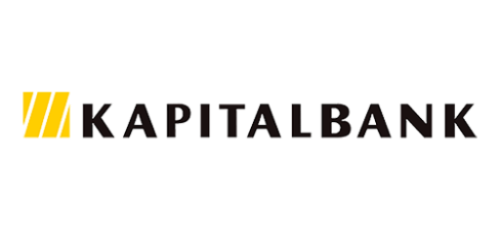 Kapitalbank, the leading private bank in Uzbekistan in terms of assets, continues to expand its network of payment terminals and ATMs, enhancing their services and ensuring seamless remote customer support. With a robust self-service infrastructure of 1,200 ATMs and 1,500 information kiosks, Kapitalbank provides convenience for both local residents and international visitors.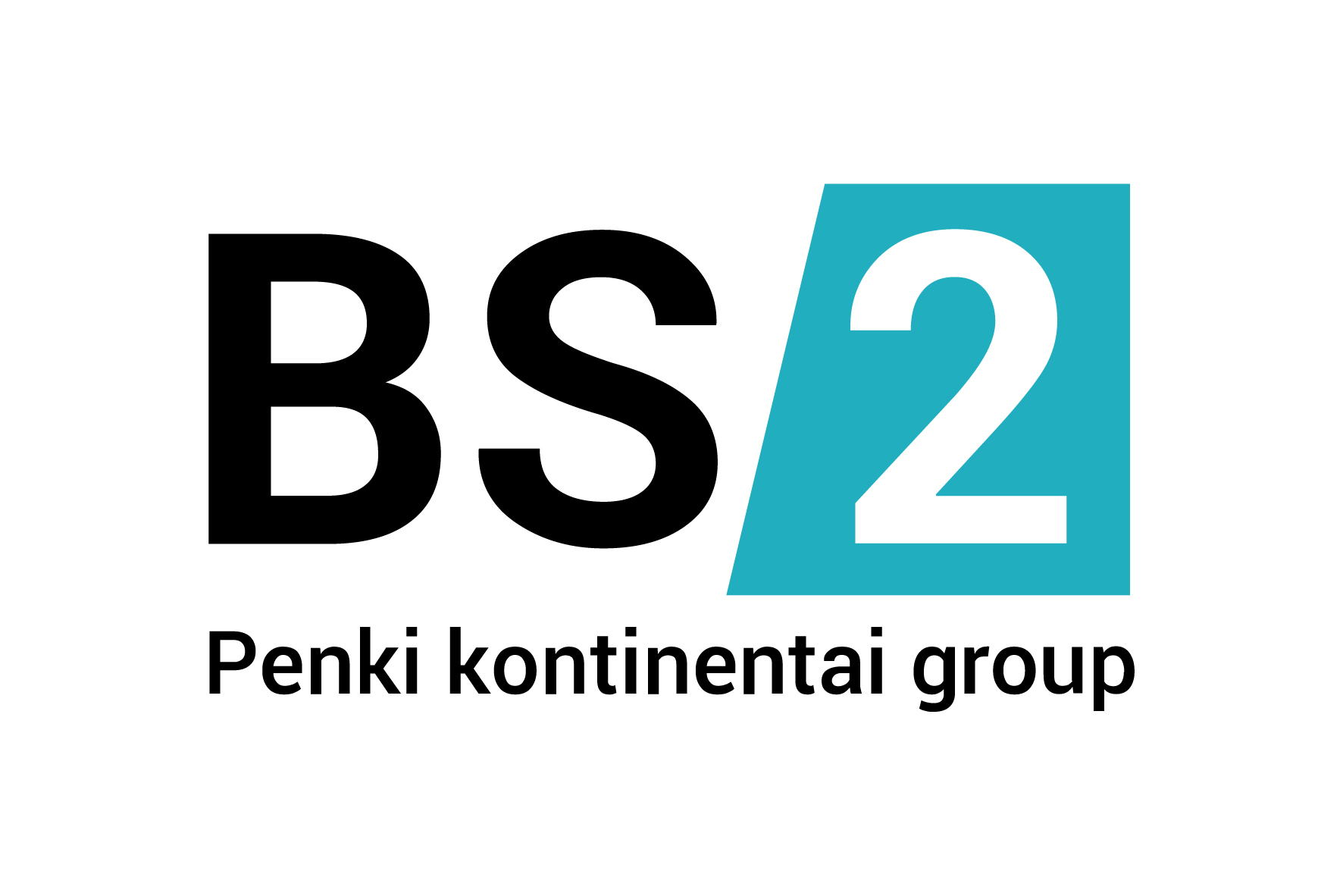 BS/2 is an official representative of Diebold Nixdorf in Eastern Europe, Central Asia, and the Caucasus region, as well as a prominent developer and provider of software and technological solutions for banking and retail enterprises across 80+ countries. By leveraging their expertise, BS/2 assists clients in implementing innovative solutions tailored to their specific requirements, while considering the dynamics of the local market, global trends, and unique business processes.
BS/2's extensive range of services encompasses equipment maintenance, software support, and comprehensive training programs for engineers and financial institution staff engaged in managing ATM networks, information kiosks, and secure safes. Employees of the department of automated points service and plastic cards issuing of JSICB "Ipak Yuli", as well as Aloqabank's ATM maintenance department, have successfully undergone BS/2's training sessions recently as well.