Exploring the Future of Retail: BS/2 Partners Discover Latest Innovations at Euroshop 2023
BS/2 delegation participated in the Euroshop 2023 exhibition which took place in Düsseldorf from from February, 26 to March, 2. The sizzling subjects encompassed a wide range of topics, including Connected Retail, Sustainability, Smart Store, Energy Management, Third Places, Customer Centricity, Experience, and Lively City Centres. The intense global personal interaction between the 1,830 exhibitors and over 81,000 visitors from all five continents created an excellent knowledge sharing atmosphere throughout the event.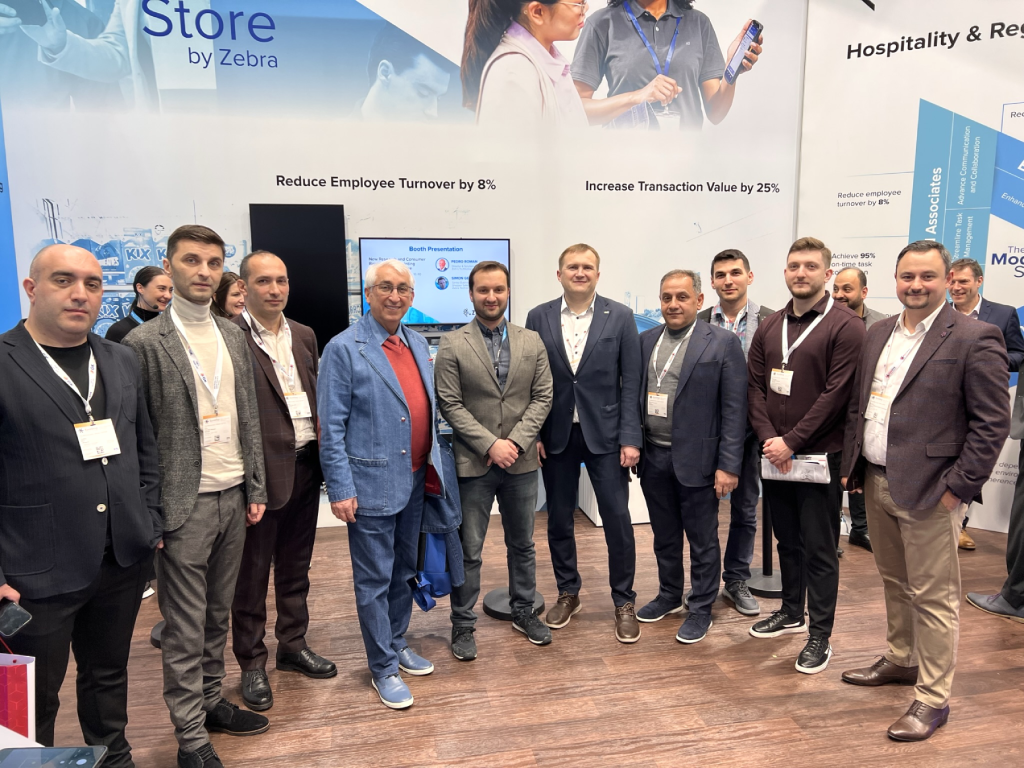 Our partners, Diebold Nixdorf, Bizerba, Zebra, Modern Expo, Datalogic, and CCL Technology, were among the exhibitors. At their stands, we saw cutting-edge POS systems, self-checkout products, intelligent shelves, and more.
Diebold Nixdorf: Innovative Solutions for Retailers and Beyond
Diebold Nixdorf presented a complete line of market-leading solutions designed to address the current challenges faced by retailers. Among these offers were the DN Series™ EASY product family, an RFID-enabled checkout showcase model, and an all-in-one modular POS system. Additionally, they showcased the Vynamic® Retail Platform cloud software, a powerful AI platform, managed mobility services, and installation, management, and delivery services for electric vehicle charging stations.
Diebold Nixdorf is a company that provides automation and digitization solutions for banks and retailers worldwide.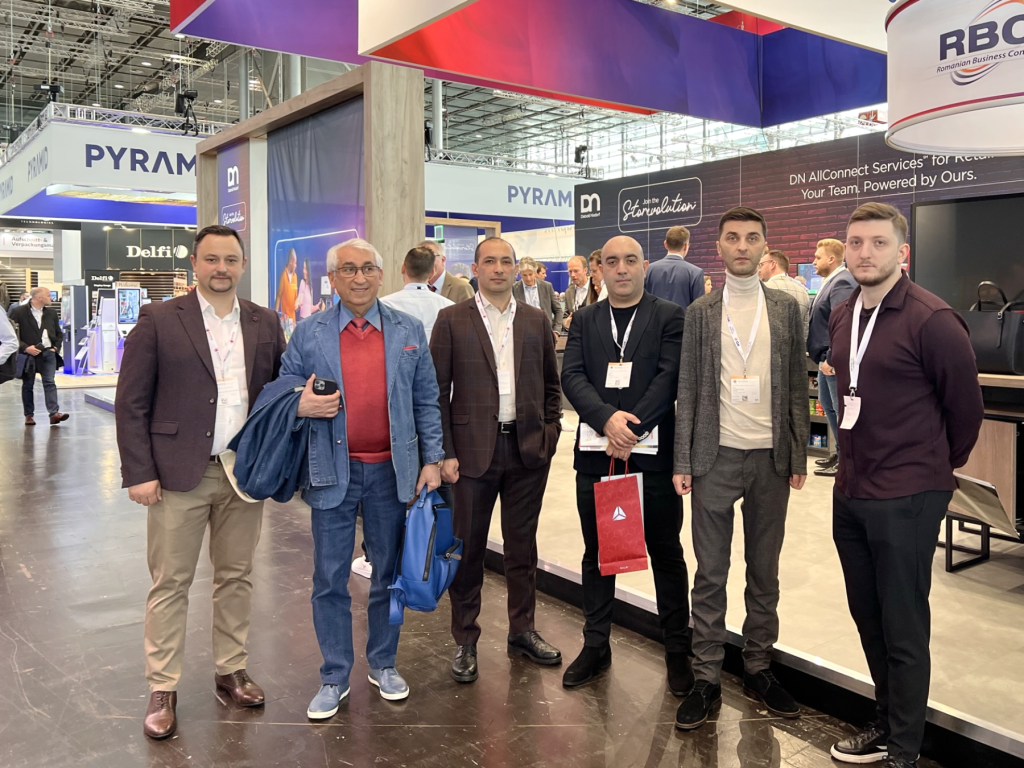 Zebra Technologies: Streamlining Retail Operations with a Modern Store Framework
Zebra Technologies showcased hardware and software demos for inventory management, task management, and employee self-service, among others. At Zebra's booth, we learned about the Modern Store framework, which uses over 10,000 partners and integrations from Accenture, Microsoft, and Google to help manage labor, inventory, and customer experience plans. With the framework, retailers can increase customer satisfaction and reduce waste shrink rates and employee turnover.
Zebra Technologies Corporation provides hardware, software, services, and solutions that digitize and automate workflows, making every worker and asset at the edge visible, connected, and fully optimized.
Bizerba's

IoT-capable

S

olutions

R

evolutionize

F

ood

P

roduction

and

P

ackaging
Bizerba demonstrated IoT-capable solutions that optimize the performance and availability of slicers and automate the production of baked goods. 
Bizerba provides unique cutting, processing, weighing, payment and checkout, inspection, and labeling solutions.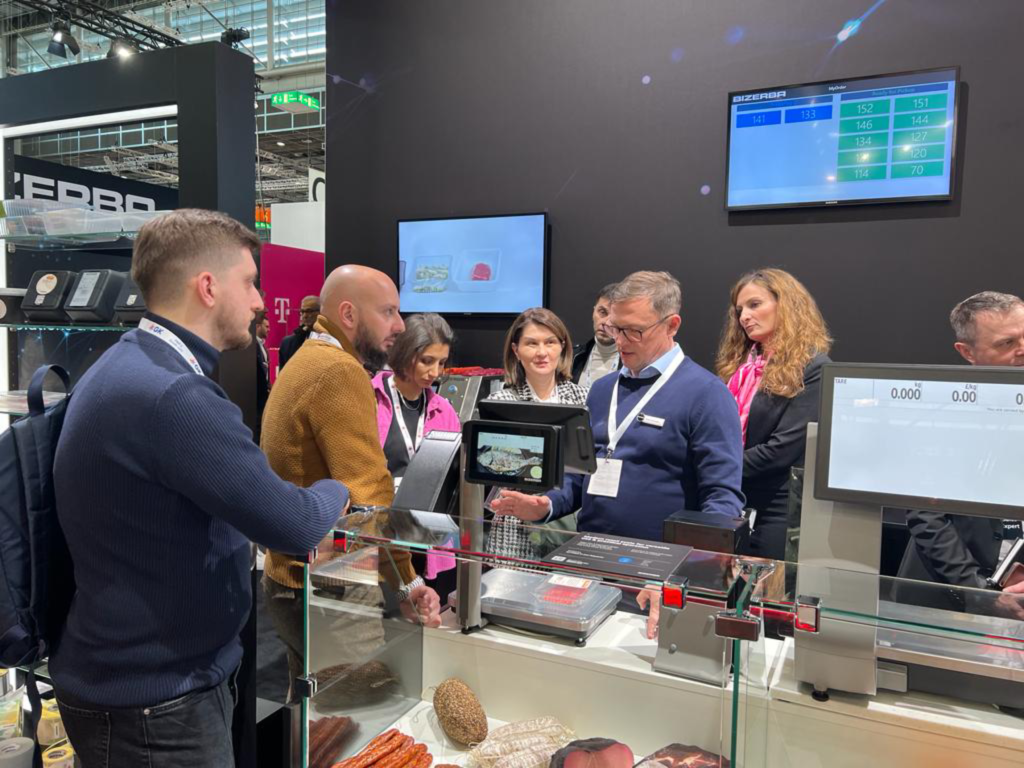 Datalogic

Unveils

High-Performance

Scanners

and

Self-Shopping Devices
Datalogic displayed its latest products, the Magellan™ 9600i and 9900i AI-powered scanners with exceptional performance and a durable design, and its latest offering, the Joya™ Touch 22 self-shopping device, which features a powerful processor and customizable add-on applications. 
Datalogic is a global technology leader in the automatic data capture and process automation markets, providing innovative solutions and high-quality products used in various industries, including retail, to improve efficiency and quality along the entire value chain. 
Enhancing

Customer Experience

with

CCL

TECH's

Self-

Checkout

Installations
CCL TECH showcased its latest products, including the new self-checkout installation realized in Georgia and self-checkout kiosks for McDonald's China, which reduce checkout times and provide a platform for customers to scan and pay. The kiosks are flexible in their installation method and offer models with Windows or Android OS, ensuring businesses can find the solution that is best suited for them. 
CCL TECH specializes in innovative retail transaction processing and payment, cash management, and specialized marketing solutions in the international marketplace. 
From Physical Space to E-Commerce: Modern Expo's Comprehensive Retail Solutions
Modern Expo shared the secrets of building an effective convenience store business. Its solutions cover not only physical store space but also e-commerce, omnichannel, self-service, a seamless user experience, logistics, and an integrated supply chain.
Modern Expo is a global leader in the design, production, and implementation of innovative retail solutions.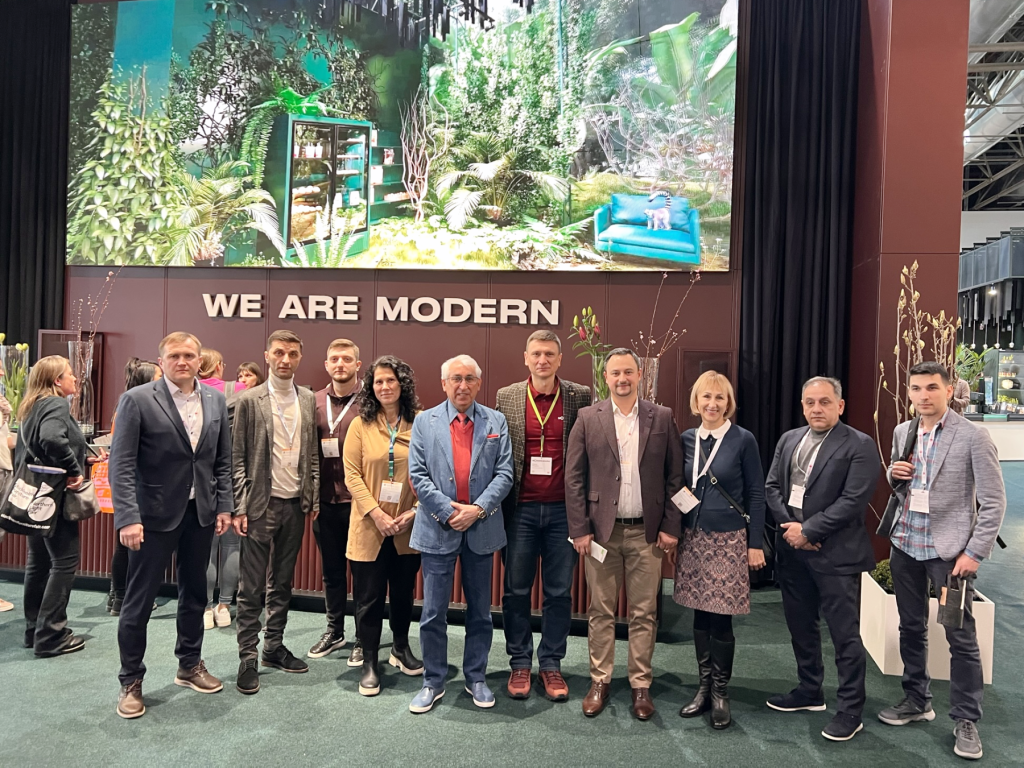 The Importance of Seamless Checkout in the Growing Automation Trend for Retail
EuroShop's performance this year was remarkable, with a big range of exhibitors and attendees, including our valued customers from Azerbaijan, Georgia, and Lithuania. At the event, we had the chance to visit our partner stands and witness the latest advancements in self-checkout technology, weighing, warehouse, and shelving equipment firsthand. Self-checkout solutions appear to be our clients' main interest. It's worth mentioning that it's equally important to customize the software to fit unique processes, in addition to the hardware. Attending such events is essential for our and our customers' business growth and development. This is because they offer an opportunity not only to hear about innovations but also to see and touch them in action

– Emil Musayev, Head of Retail Division at BS/2, says.
Emil's words are confirmed by the conclusion of the current EHI study, "Technology Trends in Retailing 2023". Seamless checkout is expected to play a key role in this because of the growing importance of automation in these times of personnel shortages.
The study found that:
Seamless checkout, customer centricity, connected retail, and rising IT budgets follow as key technology trends

 

Seamless checkout is expected to play a key role in future retail due to personnel shortages and the growing importance of automation

 

The average proportion of the IT budget to net sales has continued to rise

 

56% of companies are already using electronic shelf labeling, with 69% planning to step up their use

 
Seamless checkout
refers to a shopping experience where customers can complete their purchase transactions without any unnecessary steps or interruptions. This can include using mobile payment methods, self-checkout machines, or other technologies that streamline the checkout process and make it faster and more efficient. The goal of a seamless checkout is to enhance the overall shopping experience, reduce wait times, and increase customer satisfaction.
BS/2 at EuroShop: Partnering for the Future of Retail
EuroShop is the world's first retail investment exhibition, dating back to 1966, and serves as a barometer of trends and an innovative platform for exhibitors. The event features a rich program of useful conferences and seminars for representatives from all areas of retail and their partners, as well as architects, graphic designers, exhibition managers, and marketing experts.
At BS/2, we are proud to supply, install, integrate, and support these innovations. Our goal is to provide our customers with the latest solutions available, and we are thrilled to partner with these manufacturers to achieve this.
Learn more about how to optimize your customer service with our retail solutions here.